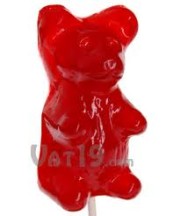 Little is known about Koala Bars. However he/she is known to be one of the most famous hackers/scammer in the history of Wild Ones. This is the list of almost all of what he/she did:
Pretended to be a Girl ( We don't exactly know what gender is he/she.)
Around the month of January 2010, he/she tried to sell the unrelease Cat for about $5.
He/She also tried to sell the unreleased bat for about $10.
He/She sold the unreleased Armadillo for $50. Note: The Armadillio is invisible and digs bigger and faster than normal released armadillos.
Threatens people that he/she is going to hack his/her account.
Placed 1st place in the Leaderboards to promote his/her hacks.
Creates a YouTube account and claims that he/she needs money.
Hacks Infinite Weapons.
Leaked a picture of the Hamster.
His era ended August 2010 and the Migo era starts.
Koala Bars fans are called Koala Heads.
There are about 320 brainless Koala Heads.
When ask who is Koala Bars, some Wild Ones forum members will reply that it's just a candy bar.
Proof: http://forum.playdom.com/showthread.php?9445-Unofficial-FAQs-thread-(Please-Read-Before-Posting)&s=bbfefa25c9e8b89ec2965ce9bf641343